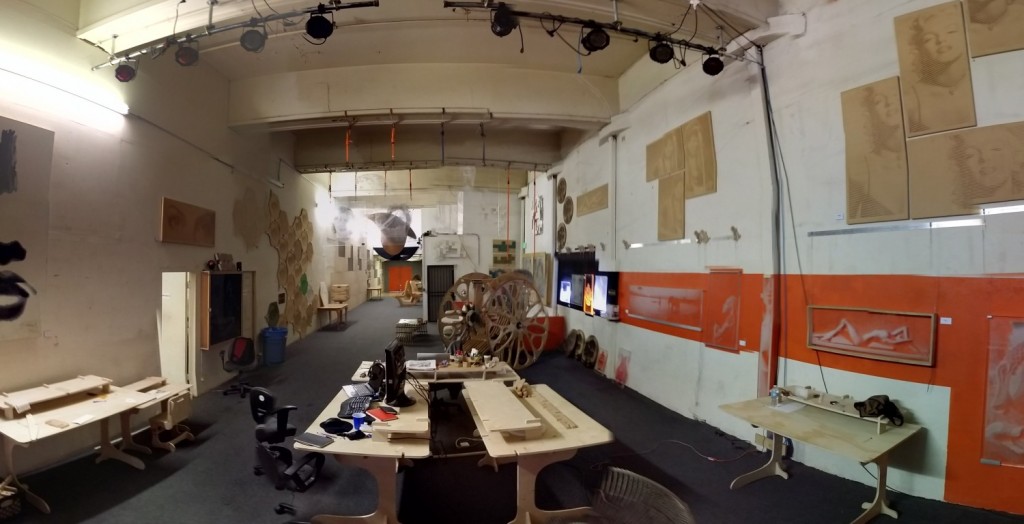 MIA is located in the heart of Downtown Los Angeles "Gallery Row" in a 7000 sqft split level design studio and fabrication shop. Our upstairs showroom / exhibit space features samples of many of our products and processes, as well as examples of some of our past work.
To visit our studio, please give us a call and we will be happy to meet with you to discuss the specifics of your project and work with you to develop the ideal creation for your application. We also have open house every second thursday of the month during the DTLA artwalk.
Our tag line – "You think it. We make it." – sums up what we can do here at MIA.
Our Shop is located on the lower level of the studio and features the latest in fabrication technology including CNC router and 3D printer. through our network of affiliates we also provide plasma as well as laser and waterjet cutting and fabrication.