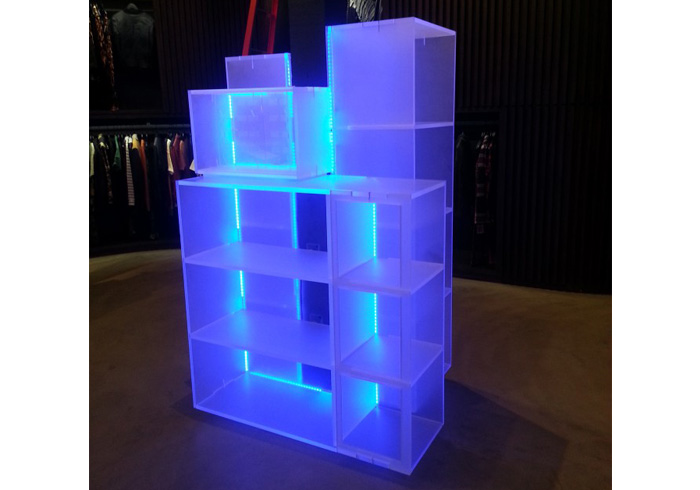 MIA in collaboration with Sho Ikuta, Pavel Kouznetsov, and Gerardo Moreno. Along with Big Time Operators, Inc. for lighting.
Posted On: May 10, 2014
This project focused on the refinement and fabrication of a shelving unit at The Well retail store in Los Angeles. The entire unit is constructed from 3/4″ machined plexiglass and is assembled using slotted joints and mechanical connections (no adhesives). The project posed some unique challenges in that due to the chosen material the unit was quite heavy (approx. 700lb total) yet the design called for the entire assembly to be suspended off the floor, and attached to a single central column. All the components were individually cut and the surface of each piece was manually sanded/frosted, and the unit was assembled on site and lag bolted to the 8″ column. This custom unit is also illuminated with remote control full spectrum LED lights.